Should I Buy a Tablet?
Details

Category: Blog
Created on Thursday, 08 December 2011 17:12
Written by Ryan Hartwick
Hits: 3190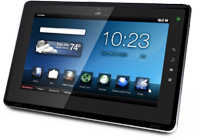 One of the questions I've been hearing a lot of lately is "should I buy a tablet?" And that is a good question. With all the marketing and hype that has been occurring as of late you would almost think that you need to buy a tablet. Welcome to the beauty that is capitalism. But before you run off to your local Best Buy and drop five to six hundred dollars on one of these puppies, let's entertain some caution first shall we?
In case you've been in a coma or trapped in cave for last year or so let's quickly talk about what a tablet is. Basically a tablet refers to a computing device that is a single panel screen with no keyboard, much like what you seen in the picture to the left. It's not quite a PC, most of these tablets run on similar operating systems that newer smart phones use such as Android or iOS (Apple). These operating systems are usually beefed up a bit so that they're optimized for the tablet interface. There are tablet looking PC's that run Windows 7, but these are really classified as a "tablet PC" , and are usually larger and thicker than your regular tablet.
As I see it there are two possible scenarios when you're looking at buying a tablet. One, you already have a computer, and two, you don't. With the former the question becomes "what does a tablet offer that my computer doesn't?" And with the later the question is"Can I buy a tablet instead of a computer?"
For those of us with PC's already the question is, "what am I going to use a tablet for?" Well tablets do offer some interesting portability options. They're generally smaller and easier to carry around with you than a laptop. They offer excellent media play back options for watching videos while on the bus, or in a plane. They can really be excellent for presentations such as showing off photos, or business presentations. They provide great Internet browsing capability as well thanks to their larger screen. And lastly, since they are based on the same operating systems that smart phones are based on, you can download your favorite smart phone apps for use on them.
Here's my opinion for people who own a PC already. If you have a desktop PC but lack a laptop or netbook, and all you're looking for is something that can browse the Internet, check your e-mail, and watch a video or two, a tablet is a great option. You can meet your portable media needs, and if you do need to do some more computer oriented type tasks (like burning a DVD or using a piece of accounting software for example) you have your desktop to use. However, if you already have a laptop it's a harder sell. Aside from running smart phone apps, a laptop can do everything a tablet can, and some of the smaller form laptops available today are very portable. In this case a tablet isn't really worth it unless you need it for a very specific purpose like business presentations, or because your current laptop is too bulky for the bus. I would ask yourself if there is really a situation where your new tablet could do something your laptop couldn't.
If you don't own a PC already, is it possible for a laptop to function as a computer replacement? That depends. Tablets operating systems like Android and iOS lack full fledged application support. So really unless you're a very light computer user who really is only concerned about Internet browsing and media playback, a tablet will leave you feeling frustrated when you need it to do something it can't. File sharing and printing is much harder on a tablet than a PC for example. And if you're thinking about replacing your business laptop with a tablet, it just won't have the networking capabilities you will need.
I'm not knocking tablets, but honestly they aren't PC replacements. And if you're looking for a logical, useful reason to buy one at the moment it just might not be in the cards, especially if you already have a good portable laptop you can use. But then again, we don't always buy things because it can fill a practical role in our lives. Tablets look sexy, and are fun to play with. And many a consumer won't buy one because it's practical, they'll buy it because it's freaking cool. I call this "Raccoon Syndrome", if it's shiny and new they want it.
But for those practical people out there sitting on the fence as Christmas approaches, I hope this blog will help you decide. Happy holidays!
PowerShell: Return to the Command-line
Details

Category: Blog
Created on Thursday, 01 September 2011 12:44
Written by Ryan Hartwick
Hits: 5137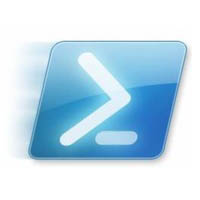 For those who may not have encountered it, PowerShell is essentially a command-line and scripting tool developed by Microsoft. Some may argue that it represents a regression in the world of network management. While Server 2008 isn't dependent on Windows PowerShell for administration, there are other Microsoft products that are. I find myself wondering if we find ourselves in a transitional period back to a command-line style approach to administration.
Recently I've been spending a lot of time with Exchange 2010, and one of the things that is different between 2010 and 2007 is use of PowerShell. You see, with Exchange 2007 you had the option of using PowerShell (Exchange Management Shell) or the Graphical Console (Exchange Management Console) for all your Administrative needs. At that time it appeared to me as if MIcrosoft were trying to reach the world of Linux administrators who enjoy and thrive on the Shell environment. And why not, why alienate your software from a particular style of administration? It was a smart move. But then with Exchange 2010 we started to see numerous administrative tasks that can only be accomplished using PowerShell. In short, if you want to fully administer your exchange environment, you need to use PowerShell, period.
It got me thinking if we'll see a similar approach in the next iteration of Server. Will administration of Active Directory, DNS, or other roles be limited unless you develop your PowerShell chops? It very well could happen. But why would Microsoft move in this direction, doesn't this alienate those Administrators who prefer the graphical interface? To some extent I think that's a valid argument. I have my own theory as to why Microsoft seems to being putting more emphasis on command-line administration.
There are a lot of network and computer service people who are just flat out not qualified. But luckily for those people, GUI's (graphical user interfaces) are forgiving. You can often fumble around and find what you want. I think for some, it can become a crutch. Why do I need to learn the why when I can eventually just guess my way through the how. Personally, I think part of the reason for this transition back to the command-line has to do with Microsoft raising the bar for network administration. If Microsoft continues down this path, it's going to force us I.T. professionals to have a better understanding of the products we're working with. And while I find the command-line approach annoying at times, I'm glad it will separate the men from the boys so to speak.
So my advice is to start the process of learning about Powershell, you don't need to be a master (I know I'm not), but it's time to get comfortable with idea of the command-line again and start getting the basics down.
So while some my criticise Microsoft for returning to what some may feel is a dated approach to I.T. administration, I applaud them for raising the bar, and embracing a group of network administrators who prefer things through the good ol' command prompt.
Twitter and Small Business
Details

Category: Blog
Created on Monday, 22 August 2011 14:13
Written by Melanie Lalloo
Hits: 2885
As a small business owner who has recently 'tuned' into the whole Social Networking phenomenon I am still not entirely sure how best to use this tool for my business.
I am confident in our company, products and services and for this reason don't want jump on the 'band wagon' purely because it seems like the popular thing to do. I want to understand and commit with confidence as we also develop our Social Network Reputation.
What this has made me realize was that I needed to understand 'the why'? Why execute a Social Network plan on Facebook, Twitter, YouTube and LinkedIn?
While pondering over this question in my mind I believe that the best way I can learn 'the why' is simply by participating.
As I sit here at my desk I have decided that I am going to become more involved in one of the mediums that we as a company have setup to become more electronically connected – Twitter.
Since I have absolutely no idea at this initial point 'How to update or add a tweet, follow someone or be followed' I turned to my research guide Google. The question that I typed in the search bar was simple – How do I use Twitter effectively for my business? Press enter and my screen is flooded with a little over 100000 possible answers. Everything from books to video's to the ever so popular 101 ways to ….
I have learned that this mainstream medium has led to a growth rate of over 10 million regular tweeters worldwide. Talk about word of mouth. Twitter allows you to 'tweet' from your computer, phone, or other mobile device. Posts must be short – no more than 140 characters long. 'The advice offered by most super bloggers encourages tweeters to be reciprocal when tweeting, counseling that any form of Social Networking works best when a notion of give-and-take is felt. It's not only about you, your company, products and services. Simply put if you want word about you to spread on Twitter, you need to make your tweets count.
In addition, you want to identify your audience's interests as well as their needs and 'hurts'. You will also want to have a clear idea of what your audience has to gain from being a part of your network as well as interacting with it.
Making sure the people you follow also follow back is another vital task. Send useful topical information on current events; mix up the conversation a bit. Keep in mind Twitter is designed to be a social networking site and is not strictly a promotional tool. Sending out just a few too many tweets promoting your business will soon result in a sharp reduction in your number of followers.
Strive to develop the ability to build good relations – this is a basic principle for life. Remember listen and learn from the feedback you receive. Use your words wisely and try to make unique and interesting posts.
Successes on Twitter are only guaranteed if you are prepared to put in the effort and come to know how to use the site the smart way.
Virtualization - The Ultimate in Disaster Recovery
Details

Category: Blog
Created on Thursday, 14 July 2011 09:44
Written by Ryan Hartwick
Hits: 4066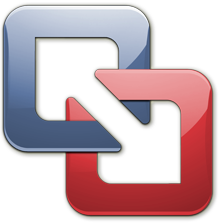 Virtualization is one of the fastest growing areas in computer networking. The ability to run multiple virtual machines on one box is something that has obvious practical advantages for larger corporations running dozens of servers. Buying one powerful server that can be broken up into multiple boxes can reduce overall hardware costs and improve power efficiency. It also makes it easy to make lab environments and test things on a virtual computer before rolling it out into your network infrastructure. Many I.T. professionals point to large enterprises as being the primary target group for virtualization. After all what would be the advantage of having a virtual server if you only have one server to begin with?
Well there are actually some legitimate reasons why you might consider implementing this. The first and strongest argument for virtualization in my opinion is recoverbility. Virtual PC's essentially store all of their data in VHD files on the computer. VHD files are basically virtual hard drives. So the virtual computer treats this VHD file exactly like it were it's hard drive. By backing up this file on a regular basis we can ensure that you can recover your data much faster than standard back up solutions.
Suppose we have two servers, one server has a virtualized server running on it, the other is just a standard server. Now suppose that both of those servers suffer a major hardware failure and need to be rebuilt.
With the virtualized server we simply need to load an operating system, install VMware or Microsoft's Hyper-V and point the virtualization software at the backed up VHD file. That's it, no additional configuration is needed because it's as if we just plugged in a clone of the original drive.
With a non-virtualized server you will need to load your operating system, do all the system configuration (assign I.P. address, reinstall software, configure your domain, etc..) and then start to restore your standard back ups.
The end result is that a virtualized server can be back up and running inside of an hour where a non-virtualized server could take most of the day to get back up and running. Now if you have two servers both running virtualization software we would just move the broken server's virtual machine over to the other server and you'd be back up and running with virtually no down time. No pun intended.
Now all this comes at a cost. Virtualization requires that the virtualized computer has it's own legitimate operating system, which increases costs for each virtual machine you are running. But for some businesses the added cost is worth the security.