Computer Repair & Network Management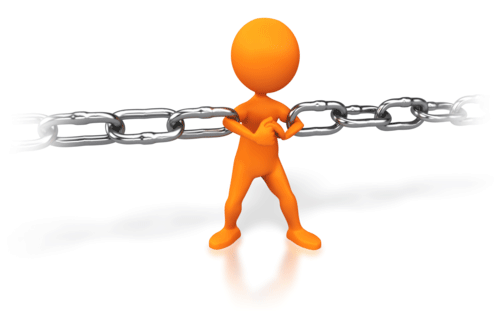 We believe that your IT infrastructure should enable your organization to do bigger and better things more efficiently and effectively and not take away from carrying out the core business activities.
YOU TAKE CARE OF YOUR BUSINESS, WE'LL TAKE CARE OF YOUR NETWORK - Making IT Simple !
From client workstation computer repairs, upgrades, software installation and configurations to the designing, implementation and management of your network - we've got you covered.
We can ensure that your network is secure from outside attacks, enforce company policies to lock down client workstations and develop a disaster recovery plan in the event of a major failure.
We at Maximum I.T. Solutions have repeatedly and proudly proven that we can exceed expectations as demonstrated by our 94% client retention rate because we consistently meet the wide ranging needs of each of our clients.
| | |
| --- | --- |
| | |
| NETWORKING | BACKUP & RECOVERY |
| Establishing the right systems infrastructure for your business is critical to the success of your investment in technology. We take a detailed approach to network design, starting with the most important factor – your business. Once we understand your operations and where your business is going, we design with the present and the future in mind. We can help with network design, deployment, and management. We can create a secure connection to your office for remote users (VPN). We also can take care of all your cabling needs. | Every day your business generates critical data, which must be protected to ensure your business can continue to function on a daily basis. A simple error or system failure can result in this data being lost, which can cost your business hundreds or even thousands to replace or in the worst-case scenario, it could be irreplaceable! Is your data secure? Let us help you create a backup and recovery strategy as well as an off-site backup solution. Don't wait until it's too late. Protect your business by protecting your data. |
| | |
| CLOUD COMPUTING | PRINTER REPAIR & SERVICE |
| Cloud computing is one the fastest developing fields in the world of business. Learn how to share and synchronize documents, back up your company data, and access important company data all on the internet. Cloud computing offers the kind of remote access that will make you feel like you're still in the office. Let Maximum I.T. help your business discover what the cloud can do for you. | Printing problems causing havoc in your office? We service all makes and models of printers. We also sell and install a wide range of printing products to suit your individual business needs. Whether you are looking for a simple black and white printer, or a printer that can scan and fax right from your local PC, we've got it covered. |
| | |
| MIGRATION | SECURITY IMPLEMENTATION |
| Thinking about a migration within the near future? Let our experts assist you through this challenging business phase. Whether you're looking at upgrading from XP to Windows 7, or migrating your Microsoft Server operating system to a newer version, we've got you covered. We can also take care of migrating your Microsoft Exchange environment to a more updated version. | Maximum I.T. Solutions offer a complete business technology package. We provide our clientele with secure "End to End" Solutions which include: firewall protection design and deployment, anti-virus installation and configuration, internal security permission assignment, establishing and implementing company policies, and configuring security audit policies. |
| | |
| SOFTWARE | HARDWARE |
| We can cater to all your company's software needs. We can help with installation and configuration of various types of software. We also perform Operating System upgrades, migration, troubleshooting and can deal with large scale network deployment of software. | Our A+ and Net+ certified technicians can assist your company with all your computer hardware needs. We can help with installation and troubleshooting of hardware devices, maintenance and repair of all types of printers, onsite service & extended warranty, and hardware upgrades. |