Migration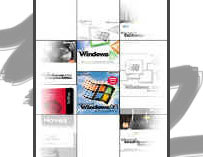 Thinking about a migration within the near future? Let our experts assist you through this challenging business phase. Whether you're looking at upgrading from XP to Windows 7, or migrating your Microsoft Server operating system to a newer version, we've got you covered. We can also take care of migrating your Microsoft Exchange environment to a more updated version.
Our Migration services include:
Windows XP and Vista migration to Windows 7
Small Business Server (SBS) 2003 migration to 2008 or 2011
Upgrading Windows 7 Home Premimum to Enterprise or Professional
Migrating Windows Server 2000 or 2003 to 2008
Upgrading from Server 2008 RTM to R2
Moving your organization from a hosted e-mail solution to in-house (Exchange)
Migration of Micrsoft Exchange 2003 to 2007 or 2010.