Cloud Computing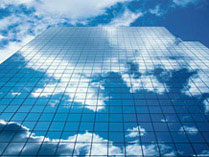 Cloud computing is one the fastest developing fields in the world of business. Learn how to share and synchronize documents, back up your company data, and access important company data all on the internet. Cloud computing offers the kind of remote access that will make you feel like you're still in the office. Let Maximum I.T. help your business discover what the cloud can do for you.
Here are some of our Cloud Computing services:
Hosted e-mail services via IMAP, POP3 or Microsoft Exchange
Web based resource access solutions via custom web-sites or Microsoft Sharepoint.
Online storage solutions
Thin client, and remote desktop services.
Virtualization solutions with Hyper-V VDI or VMWare.